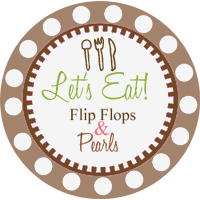 As I search my archives for something to make for my mom's birthday next week, I ran across some yummy stuff....So I thought I'd share a recipe with y'all today!
I made these Fauxstess Cupcakes a few months ago and they turned out to be one of the most wonderful things to come out of my kitchen. The recipe takes a little more effort than the typical cupcake, but it is well worth the time.
Much better than the original Hostess Cupcake, if you ask me!
For the cupcakes:
1 1/2 cups sugar
2 cups flour
3/4 cup Dutch process cocoa
1 teaspoon baking powder
1 1/2 teaspoons baking soda
1/2 teaspoon salt
2 eggs
1 cup oil
3/4 cup buttermilk
1 teaspoon vanilla
3/4 cup hot coffee
Preheat oven to 350 degrees F. In a large bowl sift together sugar, Dutch process cocoa, baking powder, baking soda and salt. In a separate bowl, beat together eggs, oil, buttermilk and vanilla and then add into the dry ingredients. Whisk in the hot coffee.
Fill lined muffin cups 2/3 full and bake at 350 degrees F for 18-20 minutes. Remove from oven and allow to cool.
For the filling:
4 tablespoons unsalted butter, at room temperature
1 cup powdered sugar

2 teaspoons pure vanilla extract

3 tablespoons heavy cream
1 cup marshmallow creme
Using a mixer, cream the butter until light and fluffy. Beat in 1/2 cup confectioners' sugar. Add the vanilla and 1 tablespoon heavy cream; beat until smooth. Beat in the remaining 1/2 cup confectioners' sugar and 2 tablespoons heavy cream in batches, alternating after each addition. Beat in the marshmallow creme; set aside or refrigerate.
Inject each cooled cupcake with 1-2 tablespoons of the filling with a piping bag.
*I found that that the ganache sets better on the cupcake if you cut into the cupcake to inject the filling and re-cover the hole with a cupcake piece.
For the ganache:
1/2 cup heavy cream
7 ounces chocolate
1/2 tsp vanilla
Heat the cream in a saucepan over medium heat stirring frequently until the cream is hot and just starts to boil. Immediately pour the cream over the chocolate and whisk until smooth. Spread warm but slightly cooled ganache over the tops of the filled cupcakes. Level off ganche with knife or spatula and let cool for 15 minutes.
You definitely need some milk to go with these!