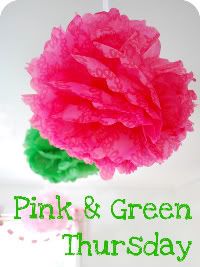 Last week I found out I'll be getting a new office when I return to work. I'm pretty excited about this. A nice, decently large office just for me!

Now, if only my office could look as amazing as this one.
Take a look at this incredible office
makeover
! Such a beautiful outcome, don't you think?
Also, I know this is "Pink & Green Thursday" and this office is more of a teal, but when it looks this wonderful who really cares?